Law
Taxes
Personnel
for games and of their partners
From indie studios to ААА
Our partners trust us with the most important questions
You just have to create and sell
Services
Legal issues
Developer contracts
We do so that the results of labor always belong to the customer
Registration of companies around the world
We choose the desired shape and do all the paperwork until the result. Selection and support in a legally ideal country
Agreements with publishers or games
Depending on who is on; which side, we keep the balance of power
Intellectual property
Any objects of copyright and related rights, trademarks and software. in any country
License agreements
We build relationships with players and users
GDPR & CCPA compliance
We exclude the risks of falling under violations and fines
Escort of esports teams
Relations with sponsors or prof. players under control and on paper
Investment deals
Full cycle of the transaction until the receipt of money and shares
A package of basic documents for the studio
Charter for work with development, a set of employment contracts, regulations and internal rules and secrets
Services
Tax and accounting support
Full complex of accounting
Filing reports in any country in the world
Tax optimization
Processing incoming and outgoing payments
Account opening
And that is not all…
About
GMT Legal is one of the leading international consulting companies in the IT and gaming industry in particular.

Our experts have wide expertise in the most complex areas of international and national law and are always happy to take on any task. Precision and originality: this is how our approach can be characterized. More than 100 clients around the world entrust their tasks to GMT Legal on a regular basis.


And yes, we love to play ourselves;)
Team
Mishchenko Philip
f
Head of Game Direction
Expert in investment law and publishing.
Specializes in Due Diligence, preparation and evaluation of investment and publishing contracts.
Plays AFK Arena
Andrey Tugarin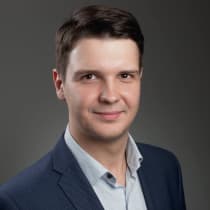 f
Managing Partner / Patent Attorney
International expert on intellectual property. More than 10 years of successful experience in corporate law and IP registration. Specializes in licenses, trademarks and software. Has an LLM degree.
Renato Almeida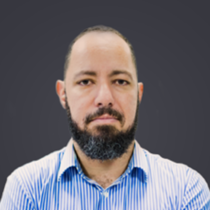 f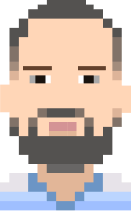 Advisor
International lawyer and tax compliance specialist with over 15 years of experience. An active supporter of blockchain technology. Expert in cryptocurrencies and community. He was an advisor for projects Snovio, Trueflip and several others.
Denis Polyakov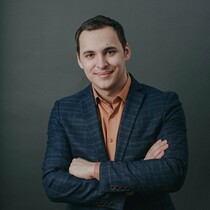 f
International lawyer
He specializes in working with complex documents and transactions. Accompanies projects with GDPR Compliance.
Alvaro Rivero LLM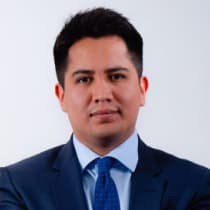 f
International lawyer
Graduate of the University of Beijing. Expert in international corporate law and investment transactions. More than 7 years of experience worldwide. Specialist in Asian markets. Has an LLM degree.
Lior Zaks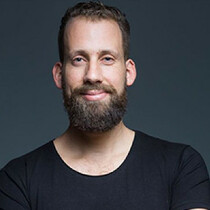 f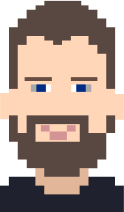 Advisor
Lior is a visionary, cryptocurrency expert, researcher, adapter and promoter of virtual currencies since 2010.
Lior brings an extensive legal background working for several of the top ten Israeli legal firms. An expert lecturer in leading academic institutes for cryptocurrencies aspects, an associate editor for Israeli academic law journals.
Christina Kondrashkina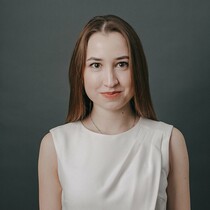 f
Lawyer
Specializes in litigation and enforcement proceedings.
Snezhana Potselueva
f
Junior associate
Provides legal support for processes in the gamedev industry. Knows how to formalize the relationship between founders, why draw up an EULA, and how not to lose the intellectual rights to the game.
Specializes in intellectual property, personal data protection.
And 10 more lawyers and specialists of various profiles
Back
And 10 more lawyers and specialists of various profiles
Partners Prices
Our prices are formed based on the volume of services provided at the rate of a specialist per hour
We know that writing prices on an site is not cool…
…but many people ask for examples of
Contract with publisher in English

300 USD

Company registration in Cyprus

600 USD

A package of documents for the game website

700 USD

Submission of reports to the Russian Federation

200 USD
*the price does not include the amount of fees and includes only a basic set of documents and actions
FAQ
We will answer with a question. If something works well, why change it? Let's say thanks for still not playing San Andreas.

Of course. They will help put everything in its place in disputable situations. We will show you how to compose them correctly.

As a general rule, no, and this is directly stated in the law. However, we do know some tricks.

Tax planning and cost optimization are boring but important things. If you take care of this beforehand, it will be more effective.

Depends on your tasks. We register companies all over the world and know where gaming projects are especially welcome.

You will need a Level 7 Argul Shield and properly prepared documents.

Sometimes it's easier. But to completely replace us, you have to hire from 5 to 10 full-time lawyers

The indie developer is not much different from the AAA studio in terms of the laws that apply to them. The only question is the size of the checks.

We are equally well aware of the specifics of games and law. Experience in both areas ensures good results

Lawyers, like programmers, count their work by the hours spent. We have extremely transparent pricing and on average work costs $ 150 / hour
Contacts
Contact us
And that is not all…
We help especially outstanding teams with investments